About Us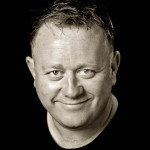 Mitch Jenkins
Founder & Artistic Director
Mitch trained initially with Pennie Bardsley at West Sussex Theatre Studios, Worthing
and subsequently at Redroofs Theatre School.
Mitch has worked and performed with many industry favourites including Kate Winslet, Pauline Quirke, Linda Robson, Vicki Michelle and Rula Lenska and has worked extensively for major organisations including the BBC, ITV and Channel 4.
On May 25th 2015 he appeared on the live semi-final of Britain's Got Talent where he and his dog Cally 'The Wonder Dog' broke the Guinness World Record for popping balloons – They are now the official world record holders popping 100 balloons in 41.67 seconds.
He has lead a West-End Sing-a-Long masterclass at The Royal Festival Hall alongside the cast of Mama Mia, Jersey Boys and Priscilla Queen of the Desert for S.O.L.T.
Mitch was asked to direct The Reading Hexagon's Pantomime 'Cinderella' with Rula Lenska as Fairy Godmother
after directing the sell-out production of 'Jack and the Beanstalk' at Dorking Halls for The Proper Pantomime Company.
He Directed and was the Vocal Coach for the musical 'Return to the Forbidden Planet' at the talent factory,
Kansas City and was also resident Musical Director for The Realistic Theatre Company of Edinburgh for five
years and also directed 'The Railway Children' for them. He was Assistant Director on 'Billy Liar' at
Southill Park Arts Centre.
More recently Mitch has been Vocal Coach to the  $1 million rock group 'Purplemelon' and to up and coming
artists Dane Norris, Middlehill, Contrabanned and Locust Resin.
Writing credits include: Mitch has written and arranged the music to four musicals…
'Children of the Clearances', 'The Railway Children', 'The Drummer Boy' and 'Barrie',
all of which premiered at the Edinburgh Fringe Festival. 'Culture Vulture' for The Realistic T.I.E company.
Theme and incidental music for 'Frankenstein' for Doug Rollins at the Greenwhich Theatre.
He has also written two comedy pilots for television with his writing partner Alex Raven,
'Out of the Frying Pan' and 'The Ham Club'.
Theatre credits include: Nurse Nancy in 'Robin Hood' at The Connaught, Worthing, Caprice (Ugly) for QDOS
at The Hawth, Crawley, Widow Twankey in 'Aladdin' for Dick Ray at The Shaw, London.
Jamie in 'Carnaby Street' at the Arts Theatre, West End and Nomis Studios, Olympia.
The Soldier in 'A Game of Soldiers' with Kate Winslet at The Novello. Dream Man in 'Mrs. Vershinin' at
The Riverside, Hammersmith. Mr. Jarvis and Sparrow in 'Stargazer' for Polka Theatre, which toured
Wimbledon, Los Angeles, New York and San Francisco.
'Spencer' in 'Boogie Nights', on tour for QDOS. 'Walter' in 'Ketchups Kitchen' at The Wolsey, Ipswich.
'The Zookeeper' in 'Please Don't Feed the Animals', for 'Green Carpet'.
Other theatre includes: 'Mr. A's Amazing Maze Plays', 'Into the Woods', 'The Secret Garden',
' The Meg and Mog Show', 'Annie', 'Oliver'.
TV credits include: Jim in 'Birds of a Feather' (BBC), Rod in 'London's Burning' (ITV), David in
'Bad Boys' (BBC), plus 'Crimewatch' and 'Newsnight' for the BBC. He is also featured as the vocal coach in
the 'Purplemelon' documentary.
Commercial credits include: Featured Soul Singer in the KFC commercials (ITV), IKEA commercial for
Norway, Telephonist for Northern Telecom,
Singing credits include: Lead vocals for the 'Pirelli Calendar', 'Princess and the Goblins' cast recording for
Robert Macintosh, Lead and Backing vocals on the 'Carnaby Street' original cast recording for Carl-Leighton
Pope organisation. Lead vocals for 'Who Dares Sells', to accompany the best selling book of the same name.
Perks in 'The Railway Children' original cast recording.
Joint Artistic Director
Laura Jeffery trained at the Guildford School of Acting in Musical Theatre (BA Hons) and is based in Guildford,
Surrey. She has most recently finished the International Tour of Abbamania: The Original Tour from
London's West End playing the role of Agnetha and is touring the country in 'Wind in the Willows'
playing the part of Mole.
Her credits include: Agnetha in Abbamania (International Tour); Soloist at the International Press Party for
The Royal Wedding (St James' Palace); Soloist in Broadway to Bond (Worthing Pavilion Theatre);
The Inspiration Awards (Codogan Hall) Cinderella in 'Cinderella' (The Hexagon, Reading);
Lead Vocalist (Headliners Theatre Company, P&O Cruises); Juliet in 'Romeo and Juliet'
(Titchfield Festival Theatre); Susan in 'The Lion, The Witch and the Wardrobe'
(New Theatre Royal Portsmouth); Mavis in 'Stepping Out' (Fernham Hall).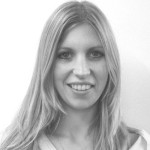 Tash Morley
Creative Manager and Artistic Associate
Tash trained in Sussex at Northbrook College and completed her Performance Degree in 2001. She has worked extensively as an actress, having toured the country several times with British Producer Ian Dickens. She has also worked for various local companies including Vanguard Productions and Shambush and has had the opportunity to perform at the Brighton Festival and at Brighton's White Night Festival, as well as performing in various local theatres in Sussex. She has also had the fantastic opportunity to perform at Glastonbury Festival.  Tash also turns her hand to the more technical aspects of theatre, having been Production Manager for Realistic Productions and Wardrobe Mistress/Prop Maker for various touring productions. She has worked in children's theatre for many years, having been part of Rainbow Theatre Productions since 2005, and has recently performed in their annual open-air  Shakespeare season at Highdown Gardens. She is currently working with Mitch at the East Preston branch and is very much looking forward to be part of the new Littlehampton branch.
Credits Include: Adele in Shakers, Ismene in Antigone, Mari in Little Voice,  Connie in Memories are Made of This, Mrs Copper in We'll Meet Again, Peggy Murdock in The Ghost Train, Betty Whitehouse in A Dangerous Corner, Mary in An Easter Story, Spirit of the Bells in Dick Whittington, Aladdin in Aladdin, Wicked Queen in Snow White and the Seven Dwarfs, Singer in Broadway to Bond and One Night Only, Ceres in The Tempest and Helena in A Midsummer Night's Dream.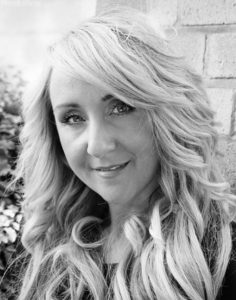 Samantha Hawkins
Joint Artistic Director of SYT's Pure Vocal Group 
LCMdip (TD) … hails from Worthing and as a child trained at a local dance school in Dance, Singing and Acting. She then went on to gain a place at Italia Conti Academy of Theatre Arts.Sam has been fortunate to have had a wide varied career in Performing Arts, having worked abroad in Europe, various pantomimes and within a 5-star professional Theatre Company in the UK for many years. Sam holds teaching qualifications with the London College of Music and has been teaching since 2008. She has had many successes with exams and can teach a wide variety of techniques and genres to suit different pupils. Sam is also a working professional. When not teaching she is a solo cabaret artiste who headlines some of the country's top holiday resorts. Sam loves bringing her teaching expertise to Worthing and surrounding areas.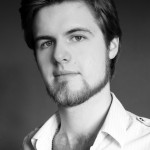 Isaac Finch
Artistic Associate
Isaac completed his Actor training at the School of the Arts U.O.N. (University of Northampton) in 2013 and now lives on the south coast in Sussex as a professional Actor. Isaac's most recent ventures include a 10 month theatre tour in Spain with the company 'La Tourne Teatro' and two plays in Brighton's Fringe Festival, 'Woyzeck' Directed by Chris Gates and 'The Ealing Inheritance' Directed by Simon Messingham. He has been teaching and leading workshops for 5 years including L.A.M.D.A. performance grades in solo acting. "I'm passionate about bringing out students' individual talent, their strengths and ingenuity that makes them who they are".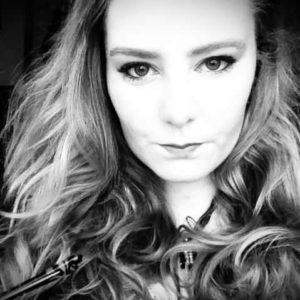 Ashley Arnott
Artistic Associate & Assistant Artistic Director of Training Ground Theatre Company
Ashley is a versatile young soprano and actress exploring the wide range of theatre and performance in modern arts culture. Studying a variety of techniques such as writing, physical theatre and Naturalism.
Ash gained a First – BA in Acting and Contemporary Theatre Making with Northbrook Metropolitan. She is eager to go on and work within the industry as well as achieve her teaching degree. She wishes to take her passion and evolving skills to inspire creation in the next generation of performers.
Her credits include; The Fairy Queen in Don Quixote at Brighton Open Air Theatre, Pease Blossom in Fairy Queen, The Opera with City Wall Productions, Estragon in Waiting for Godot at Northbrook Theatre and as a Scare Actor in Coven of 13 at Tulleys Farm Shocktober Fest.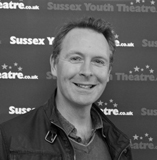 Ross Muir
Artistic Director – LAMDA
Ross trained at Guildford School of Acting and graduated with a BA First Class (Hons). London appearances include the Almeida, Arts Theatre and New Players. Ross has also enjoyed touring nationally with Jactito in The Tempest, Recreation Theatre in Figaro – the play and in Germany with New Triad in The Caretaker. Ross is best known locally for performing at Highdown Gardens with Worthing's acclaimed Rainbow Shakespeare including the roles of Hamlet, Leontes in The Winter's Tale, Sir Andrew Aguecheek in Tweflth Night and Benedick in Much Ado About Nothing.
Ross directed and produced the company's debut production Vintage Hitchcock: A Live Radio Play in November 2013 and The Good Doctor in October 2014 and received a standing ovation for his WOW Festival performance of The Importance of Being Oscar.
Youth theatre sussex,youth groups sussex,youth sussex,drama sussex,singing sussex,sussex youth theatre,kids drama classes,kids singing classes,Mitch Jenkins,vocal coach,vocal coach sussex,vocal coach worthing,vocal coaches,vocal coach brighton,vocal coast west sussex,brighton vocal coach,worthing vocal coach,west sussex vocal coach,uk vocal coach,singing teacher worthing,singing teacher west sussex,singing teacher sussex,singing teacher brighton,UKvocalcoach.com,Individuals,Children and Adults,Groups,Theatre companies,Corporate teams, Bands,private and group drama and singing tuition,studio rental,recording facilities,childrens drama,children's singing, consultation,audition technique,speech development,public speaking,team building,demo cd's,confidence building,Develop your voice and build your confidence with ukvocalcoach.com.,singing teacher worthing,singing teacher west sussex,vocal coach,worthing singing teacher,vocal coach west sussex,vocal coach sussex, drama tuition,singing worthing,singers worthing,sing,coaching,singing tuition, west end, broadway, singers, actors, worthing, west sussex, singing teacher west sussex, vocal coach,vocal coach brighton,vocal coach south,drama training,drama worthing,drama west sussex,drama brighton,Singing groups Worthing, Singing groups West sussex, Singing groups brighton, Singing groups sussex, Singing groups,Drama groups Worthing, Drama groups West sussex, Drama groups brighton, Drama groups sussex,youth theatre Worthing, youth theatre west sussex, youth theatre brighton, youth theatre sussex,Drama Worthing,drama brighton,drama west sussex,drama sussex,singing sussex,singing west sussex,singing brighton,singing Worthing,speech therapy,speech development,speech,audtion technique,audition,drama school,public speeking,confidenece building,musical theatre Worthing,musical theatre uk,musical theatre sussex,musical theatre Worthing,musical theatre brighton,vocal coach brighton,vocal coach rustington,vocal coach hove,vocal coach,vocal coach sussex,vocal coach littlehampton,vocal coach chichester,vocal coach horsham,vocal coach crawley,vocal coach shoreham,vocal coach angmering,vocal coach angmering,vocal coach east preston,vocal coach lancing,vocal coach sompting,vocal coach washington,vocal coach west chiltington,vocal coach storrington,vocal coach pulborough,vocal coach findon,vocal coach patching,vocal coach london
littlehampton vocal coach,Chichester vocal coach,Horsham vocal coach,crawley vocal coach,shoreham vocal coach,angmering vocal coach,east preston vocal coach,lancing vocal coach,sompting vocal coach,Washington vocal coach,west chiltington vocal coach,storrington vocal coach,pulborough vocal coach,findon vocal coach,patching vocal coach,London vocal coach,singing teacher littlehampton,singing teacher chichester,singing teacher horsham, singing teacher crawley,singing teacher shoreham,singing teacher angmering,singing teacher east preston,singing teacher lancing,singing teacher sompting,singing teacher washington,singing teacher west chiltington,singing teacher storrington,singing teacher pulborough,singing teacher findon,singing teacher patching,singing teacher London,littlehampton singing teacher,Chichester singing teacher,Horsham singing teacher, crawley singing teacher,shoreham singing teacher,angmering singing teacher,east preston singing teacher,lancing singing teacher,sompting singing teacher,Washington singing teacher,west chiltington singing teacher,storrington singing teacher, pulborough singing teacher,findon singing teacher,patching singing teacher,London singing teacher,drama Worthing,drama sussex,sussex drama classes,childrens singing classes,childrens singing classes,vocal coaching,vocal coaches,drama training sussex,drama training brighton,brighton drama training,Worthing drama schools,Worthing singing schools,musical theatre sussex,musical theatre clubs,musical theatre,rock,pop,r and b,classical singing,jazz singing,gift vouchers,
vocal coaches brighton,vocal coaches rustington,vocal coaches hove,vocal coaches,vocal coaches sussex,vocal coaches littlehampton,vocal coaches chichester,vocal coaches horsham,vocal coaches crawley,vocal coaches shoreham,vocal coaches angmering,vocal coaches angmering,vocal coaches east preston,vocal coaches lancing,vocal coaches sompting,vocal coaches washington,vocal coaches west chiltington,vocal coaches storrington,vocal coaches pulborough,vocal coaches findon,vocal coaches patching,vocal coaches london
littlehampton vocal coaches,Chichester vocal coaches,Horsham vocal coaches,crawley vocal coaches,shoreham vocal coaches,angmering vocal coaches,east preston vocal coaches,lancing vocal coaches,sompting vocal coaches,Washington vocal coaches,west chiltington vocal coaches,storrington vocal coaches,pulborough vocal coaches,findon vocal coaches,patching vocal coaches,London vocal coaches,singing teachers littlehampton,singing teachers chichester,singing teachers horsham, singing teachers crawley,singing teachers shoreham,singing teachers angmering,singing teachers east preston,singing teachers lancing,singing teachers sompting,singing teachers washington,singing teachers west chiltington,singing teachers storrington,singing teachers pulborough,singing teachers findon,singing teachers patching,singing teachers London,littlehampton singing teachers,Chichester singing teachers,Horsham singing teachers, crawley singing teachers,shoreham singing teachers,angmering singing teachers,east preston singing teachers,lancing singing teachers,sompting singing teachers,Washington singing teachers,west chiltington singing teachers,storrington singing teachers, pulborough singing teachers,findon singing teachers,patching singing teachers,London singing teachers,drama Worthing,drama sussex,sussex drama classes,childrens singing classes,childrens singing classes,vocal coaching,vocal coaches,drama training sussex,drama training brighton,brighton drama training,Worthing drama schools,Worthing singing schools,musical theatre sussex,musical theatre clubs,musical theatre,rock,pop,r and b,classical singing,jazz singing,gift vouchers, best man speeches, groom speeches, speeches, help with speeches, help with speaking, help with best man speeches, help with groom speeches, wedding speeches, speeches, general speech problems, audition technique, theatres Worthing, vocal coaches uk, vocal coaches England, vocal coaches, travelling vocal coaches, excellent vocal coaches